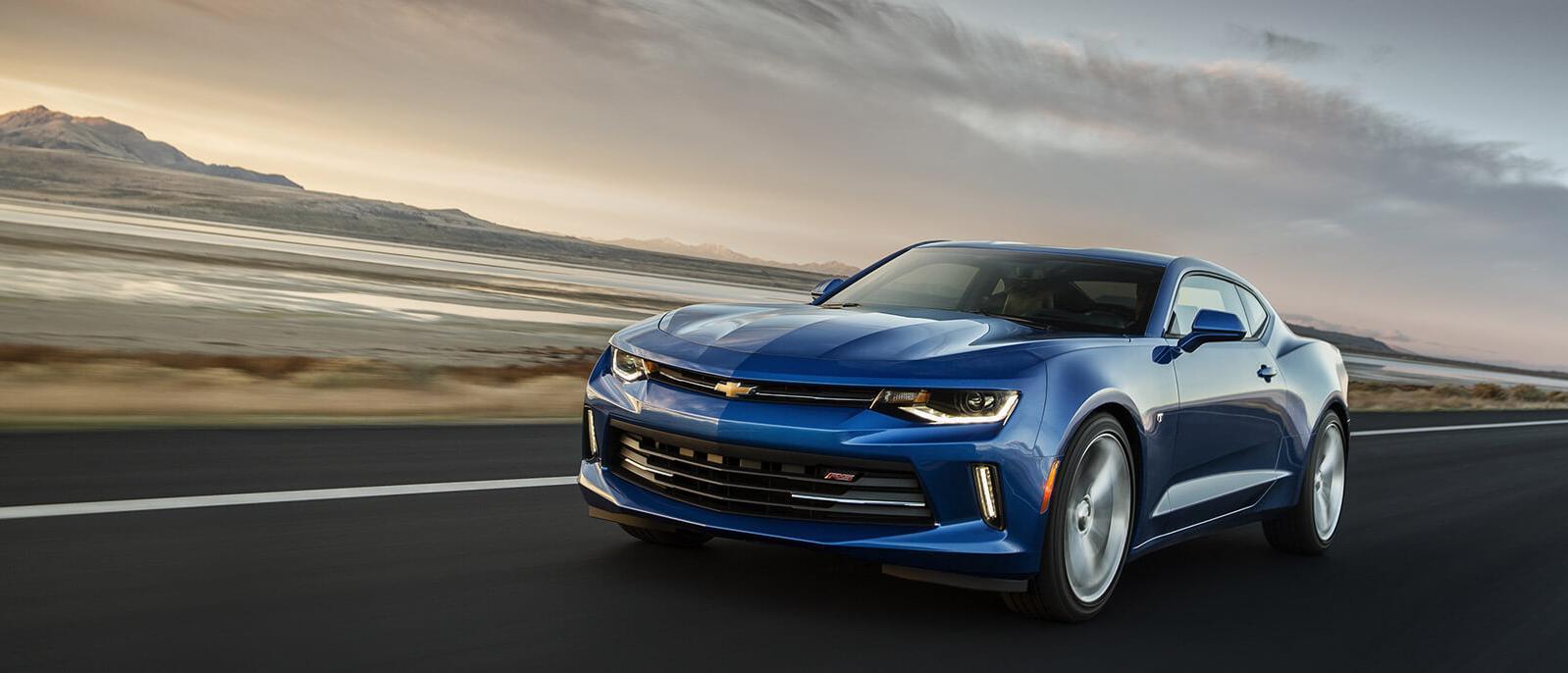 Dutch's Chevrolet
751 Indian Mound Drive Mount Sterling KY 40353 US
Sales (859) 274-4159
Service (859) 353-4116
CARS FOR SALE LEXINGTON, KY
As one of the leading car dealerships in Lexington, KY, we take pride in the fact that we offer both outstanding cars and outstanding service. As far as the cars are concerned, Chevy combines all of the latest automotive technology with cutting edge designs. You'll also love the way these cars feel on the road. And our team of professionals--well, they love people, and they love the Chevrolet brand. If you have any questions at all about the cars in our inventory or the services we provide, please reach out. We'd love to hear from you.
We also perform vehicle servicing and repairs at Dutch's Chevrolet, so whether you've been in a fender bender or your oil is getting old, we can help get your car back on the road. We've provided an online parts order form for you to use if you're the DIY type, but if you feel like you're in over your head, just get in touch!
Not to be forgotten is our Chevy financing department. You can secure a loan with fair interest regardless of your credit score, and it just takes a few minutes to apply online.
New Cars for Sale in Lexington, KY
The thrill of driving never fades when you invest in a brand new Chevrolet. You'll feel the quality from the first time you open the door, and you won't get tired of seeing the beautiful exterior in your driveway.
Whether you're looking for a gas-friendly compact car to fit your urban lifestyle of a luxurious sedan or SUV, you'll find exactly what you need at our dealership. When something catches your eye, be sure to let us know! We'd love to set you up with a test drive as soon as you have time; you never know when the car you've been looking at will sell out.
There's a reason Chevrolet has one of the best-selling families of full-sized SUVs in the nation. The Suburban, an American staple for decades, starts with the LS and ranging up to the breathtaking Premier body. It has seating for the whole family plus friends, and you won't have any trouble fitting your luggage in the back, either. Despite its luxurious interior, the Suburban still keeps its rugged edge; the V8 engine, horsepower, and AWD options make sure of it.
If you don't need one of the largest SUVs on the market, then take the Tahoe or Equinox out for a test drive. The Tahoe, one of America's favorite SUVs, combines rugged off-road capability with refined interior comfort. Get the performance you need along with entertainment options the kids will love, all while enjoying an interior as comfortable as your living room. The Equinox, one of Chevy's more recent models, fits plenty of seating into a more compact body, and it's modern technology--including in-vehicle wifi--will keep you ahead of the curve.
From stylish sedans like the Cruze, Malibu, or Impala to efficient compact cars like the Spark and Sonic, we have your modern automotive needs covered at Dutch's Chevrolet.
If you'd like to drive a new Chevrolet, but you aren't ready to commit for the long term, consider joining our Chevrolet leasing program. All of Chevy's latest models are available in affordable lease terms, and once you've gotten pre-approved for financing, we can determine your eligibility for low APR and security deposit options.
Used Car Dealerships in Lexington, KY
You don't have to commit to a new car to get an entirely reliable Chevrolet. Our used car inventory includes affordable older models and stylish late-model cars. One thing they all have in common is their quality--our technicians look over each car and make sure they are ready to drive.
You can find a used Silverado 1500, a used Tahoe, and so much more--you just need to keep your eyes open for a great deal. Our used car inventory experiences a high rate of turnover, so don't delay if you find a car that works for you.
Our inventory is not limited to Chevy vehicles. We also stock Buicks, Dodges, and more; it all depends on what we have available. We also offer Certified Pre Owned Chevrolet vehicles. After undergoing 172 points of inspection, you can feel confident in the fact that you're getting new car quality at used car prices. Our CPO program even comes with two warranties and complimentary 24-hour roadside assistance.
Parts & Service at Our Lexington Car Dealer
Even the best-made cars will eventually need service or maintenance, and when that happens, consider bringing your Chevrolet to our dealership. Our Chevy-certified team of experts knows your car well, and our Parts Department uses only original equipment manufacturer (OEM) parts in our repairs. OEM parts will fit and function properly, and when you order through us, you'll get a warranty on the part. OEM parts also help maintain your car's resale value--they look much better on a Carfax report than an aftermarket part.
To schedule maintenance, use our simple online form. We'll work with you to find a time that works. You can hang out in our comfortable lounge area while you wait--enjoy free coffee and wifi along with local amenities.
If you have any questions about our parts, service, or collision repair, please get in touch. We'd love to work with you.
Call our Chevy Finance Center
Getting financing is the least enjoyable aspect of buying a car, but when you use our easy online application form, you can handle the whole process from the comfort of your living room. Just enter some basic personal and income information, and you can get an estimation of your finance eligibility almost immediately. Higher credit leads to better rates of interest, but even if your credit isn't what we'd consider traditionally "good," you can still get an excellent loan through one of our reliable partners.
For any additional lending information, please feel free to get in touch. We'd love to help you find the perfect car for your needs, and we're confident that we can find the right loan for you.